Serving Tastefully
A tasteful, decorative way to use and transport foil pans but with the look of a casserole dish.
Buy Now
Free Shipping
For a limited time only!
Any Occasion. Any Season.
Your only choice for potlucks, holiday events, tailgating, parties, and picnics anywhere.
Straight from the oven into Foil Decor
Foil Decor handles never get hot during tranport
The lid locks in to keep food warm and can be inverted to be used to hold chips when serving your favorite dip
Foil Decor Is As Easy As 1,2,3!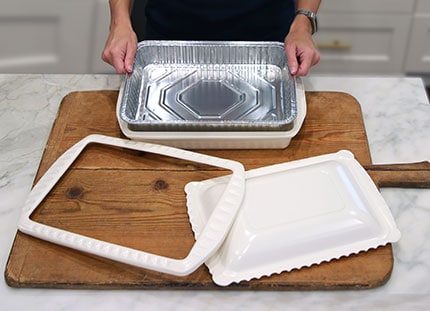 Step 1
Placing the foil pan in the BASE gives the pan stability and support. The sturdy handles allow for easy carrying from home to the car, and to your destination.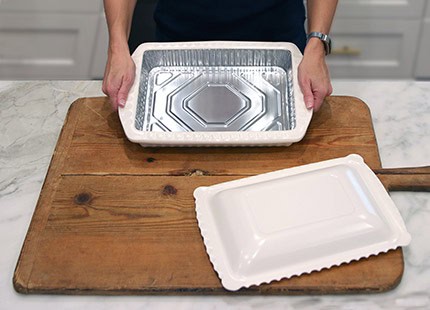 Step 2
Secure the RING on the BASE over the foil pan rim, making it easier and safer to transport. No more hot pads or messy spills.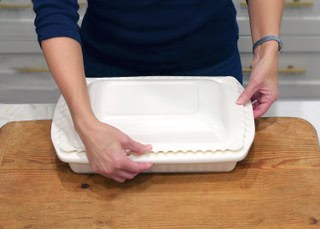 Step 3
Snap on the LID to keep your food warm or cool while you are waiting to serve your guests. The lid also keeps your food in the pan while transporting.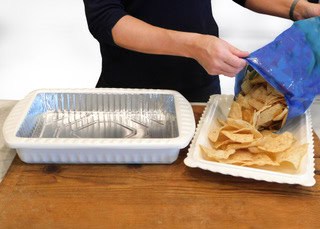 Bonus 1
Flip the lid and use it as a bowl for your favorite chips!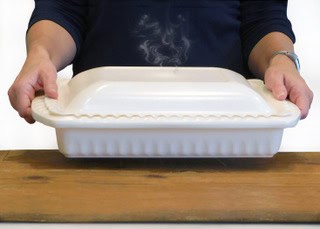 Bonus 2
Transport your dish from the oven to the party! You can place items up to 350 degrees into Foil Decor!
Limited Time Offer
Buy now and receive one foil pan!
Foil Decor has three plastic components that work as a system for holding a 9×13 foil pan. Foil Decor eliminates the need for support alternatives such as cookie sheets or trays and the use of glass casserole dishes. It is a tasteful and more convenient way to utilize disposable foil pans. It is economical because it is reusable.